CleanSweep has over 150 local, regular clients throughout the South Bay and San Jose!
And by "regular," we mean they keep calling us back. That says a lot about our service and the quality of our work.
Since 1993, CleanSweep has been Santa Clara County's reliable, effective outdoor cleaning specialists. Our pressure washing and street and parking lot sweeping services are available 24 hours a day, 7 days a week throughout San Jose and all of the Bay Area. We can clean your streets and parking areas early in the morning or in the middle of the night to avoid inconveniencing local traffic. That's because at CleanSweep Services, Inc., we put the local community first.
Check out our San Jose area services here…
We serve these cities in the San Jose area: Alviso, CA, Campbell, CA, Cupertino, CA, Los Gatos, CA, Milpitas, CA, San Jose, CA, Santa Clara, CA Santa Clara County, Saratoga, CA Sunnyvale, CA.
We sweep parking garages, apartment complexes and streets covered by HOAs
From convention centers to stores to multi-residential in San Jose, we wash it all 
Exterior and hardscape cleaning for commercial businesses
We have the right equipment and team to get the job done right in the Silicon Valley.
While other companies may leave before a job is properly completed, we'll take our time to ensure your street or parking area has been thoroughly cleaned.
We offer professional street cleaning and pressure washing to wipe up grime and leave San Jose neighborhoods clean, tidy, and polished.
Our broom sweeper trucks and air vacuum sweepers put serious pressure on streets, roads, parking garages, and parking lots without damaging surfaces. Instead, we apply just enough pressure to sweep up, loosen, and remove all signs of a mess. Our trucks can handle everything from litter to compacted gravel and other residue.
Our employees are trained, professional, insured, English-speaking, uniformed, and dedicated to cleaning thoroughly, so your lot or neighborhood looks cleaner than ever.
With our  years of experience in the street cleaning industry in San Jose, CleanSweep is well-equipped to handle jobs both big and small. We have the advanced tools and resources needed to ensure quality work is provided, and our team of professional street sweepers genuinely care about our customers' needs.
And while other companies may leave before a job is properly completed, we'll take our time to ensure your street or parking area has been thoroughly cleaned.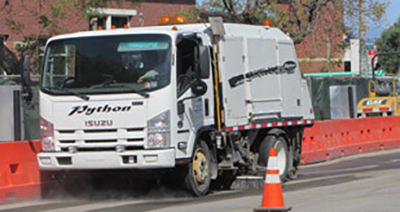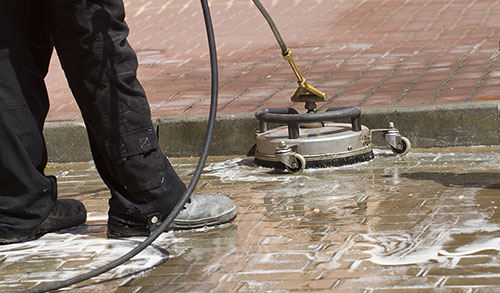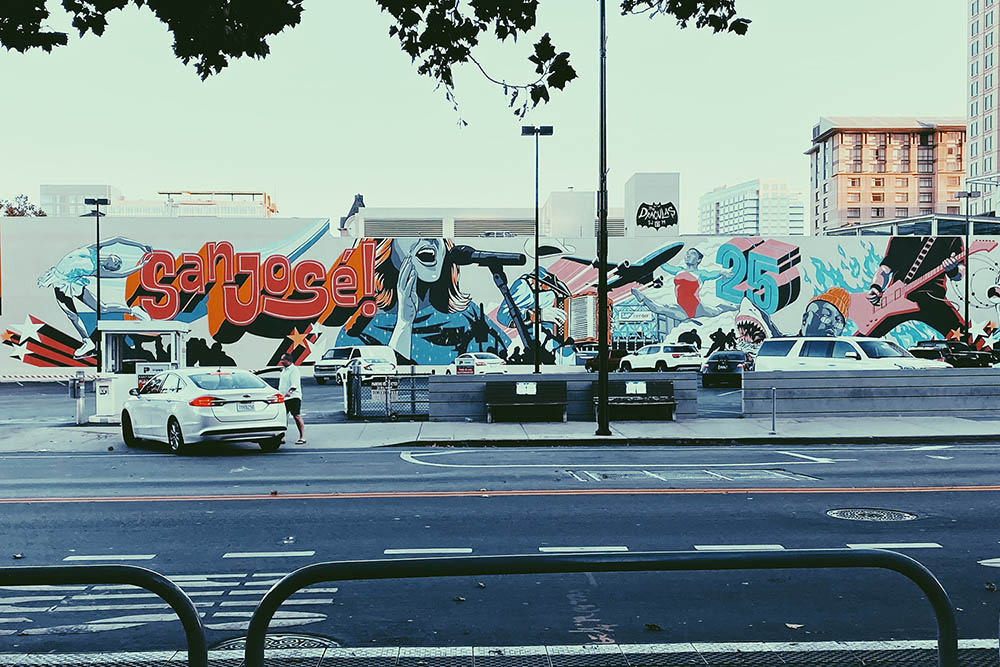 If you're in San Jose, you've probably seen us around town, street sweeping around the San Jose Museum of Art or the Plaza de Cesar Chavez. You might have noticed us pressure washing near the Pacific Gas and Electric Company building downtown before continuing about your business. We're the folks quietly keeping San Jose clean with our street sweepers and pressure washing services, whether it's construction cleaning, multi-unit residential cleaning, or commercial cleaning.  
Call us for street sweeping and pressure washing if you're in San Jose or any of the surrounding cities and towns in Santa Clara County to see what we can do for you.
We want to make San Jose a presentable community for residents and tourists alike, one street at a time.