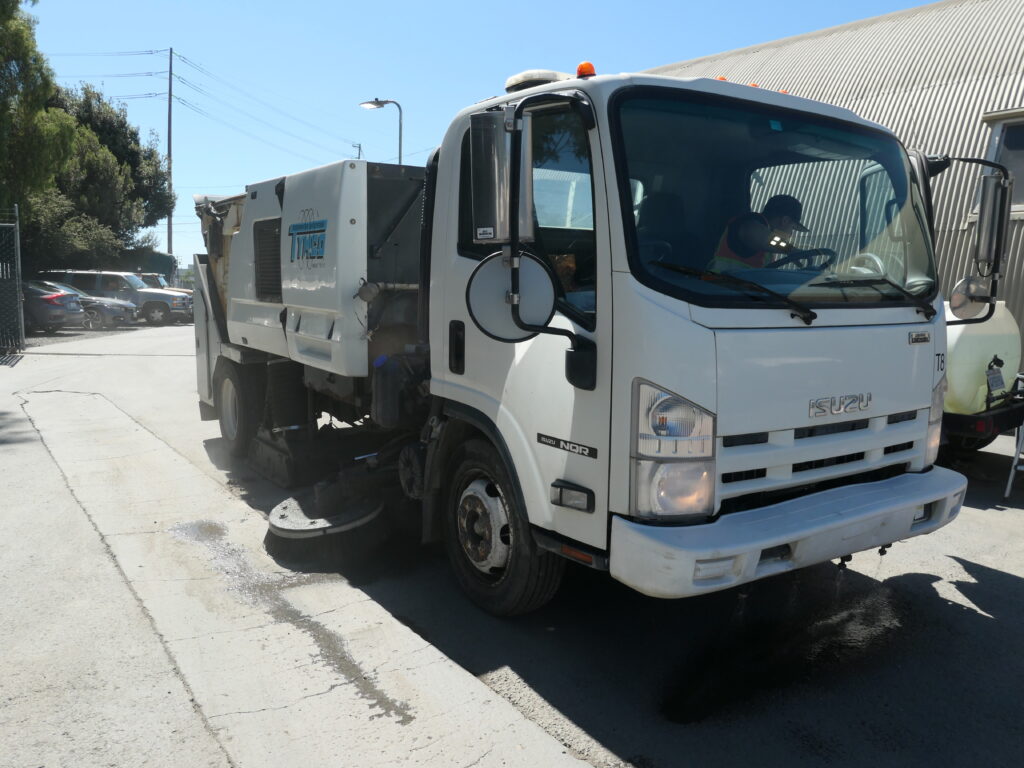 We're Professional Street & Parking Lot Sweepers & Cleaners and It Shows
As always, our company's professionalism shines through:
We Take Our Work Seriously, One Street at a Time
Our crew members are well trained, covered by workman's compensation insurance, English-speaking, uniformed, and professional. Our equipment ranges from a crew member with a backpack blower to air vacuum trucks perfect for light debris like cigarette butts, leaves, cans and paper and heavy-duty sweeper trucks that can handle dirt, gravel, compacted leaves, sand and other heavy debris.
We can sweep your parking garage, your apartment complex or the streets covered by your HOA. We also sweep up and remove debris on construction sites. We can even come out in the middle of the night to avoid inconveniencing you and your customers.
We want to help contribute a clean, presentable San Jose, San Francisco, and Oakland (or whatever Bay Area city you are in) to the world, even if it's just one clean street at a time.
Street Sweeping is Critical to Our Environment
It's critically important to keep dangerous contaminants from entering our sewer systems, catch basins and local bodies of water. Keeping our storm drains clear of debris with regular street sweeping is one very important way to do that. CleanSweep offers a discount for extended, contract work like this for HOAs and businesses. 
Let's talk to find out how CleanSweep can help you and get you an estimate if it looks like we're a good fit. You can submit the form on the right (or below if you're on a phone) to request a quote or ask questions. But a phone call is always nice and a lot quicker so you can get your answers on the fly. Numbers are above. Call us now and we'll get back as soon as possible.
PLEASE NOTE: If you're looking for the city street sweeping schedule that is not us. Please search in Google on "your city" + "street sweeping schedule" to find what you're looking for.